Chittagong Container Terminal Port Operation
Chittagong Container Terminal (CCT) Overview Port Operation
Chittagong Port is the principal seaport of Bangladesh handling about 92% of import-export trade of the country. As such its importance in the national economy is paramount. The Chittagong Port Authority (CPA) is a basic services provider. Its objective focuses mainly on providing necessary services and facilities to the port users efficiently and effectively at competitive price.

The Chittagong Port Authority took policy for the Privatization during 2006 by the Open Tender Method (OTM) and Appointed to the M/S Saif Powertec Limited for the Container Handling Operation. Saif Powertec Limited handled 4422 nos Vessel and 6.6 million TEUs till December 2020 at CCT Terminal.

The Chittagong Container Terminal (CCT), QGC operation commenced by Saif Powertec Limited on 5th August 2006. And later on Saif Powertec Limited could manage to get the Integrated Operation which was awarded and commenced from 7th March 2007. Saif Powertec Limited certified for "The Only Private Container Terminal Operator" around the Bangladesh and achieved ISO Standards (1) Quality Management System – ISO 9001:2015 (QMS), (2) Environmental Management System – ISO 14001:2015 (EMS), (3) Occupational Health & Safety Management System – ISO 45001:2018 (OHSMS), (4) Information Security Management System – ISO 27001:2013, (5) Supply Chain Management System – ISO 28000:2007 regarding Terminal Operation prospect.

The Chittagong Container Terminal (CCT), total quay length 450 meters with indicating berth number as CCT – 1, CCT – 2 & CCT – 3 for taking the feeder vessel berth. At CCT maximum 186.00 meter length overall (LOA) with the maximum deep draft 9.5 meter vessel take berth and there is facility for night navigational to sailing the vessel which is permissible for 175.00 meter length overall (LOA) and maximum deep draft 9.0 meter. By 4 nos Quay Gantry Crane (QGC), 2 nos Mobile Harbor Crane (MHC) and 34 nos Internal Transfer Vehicle (ITV) handling the CCT vessel (Import & Export) operation through Go-live operation by the Terminal Operations System (TOS).

The Chittagong Container Terminal (CCT), container storage yard 150000 square meter for back-up operation with the facility 250 Reefer Plug for the frozen container and based on 4 (four) days dwell time handling calculation total yard container capacity 698610 TEUs per annual and ICD container capacity 77562 TEUs for the Dhaka bound containers. By 16 nos Rubber Tyre Gantry (RTG), 6 nos Straddle Carrier (SC) and 3 nos Fork Lift (FLT) handling the back-up operation.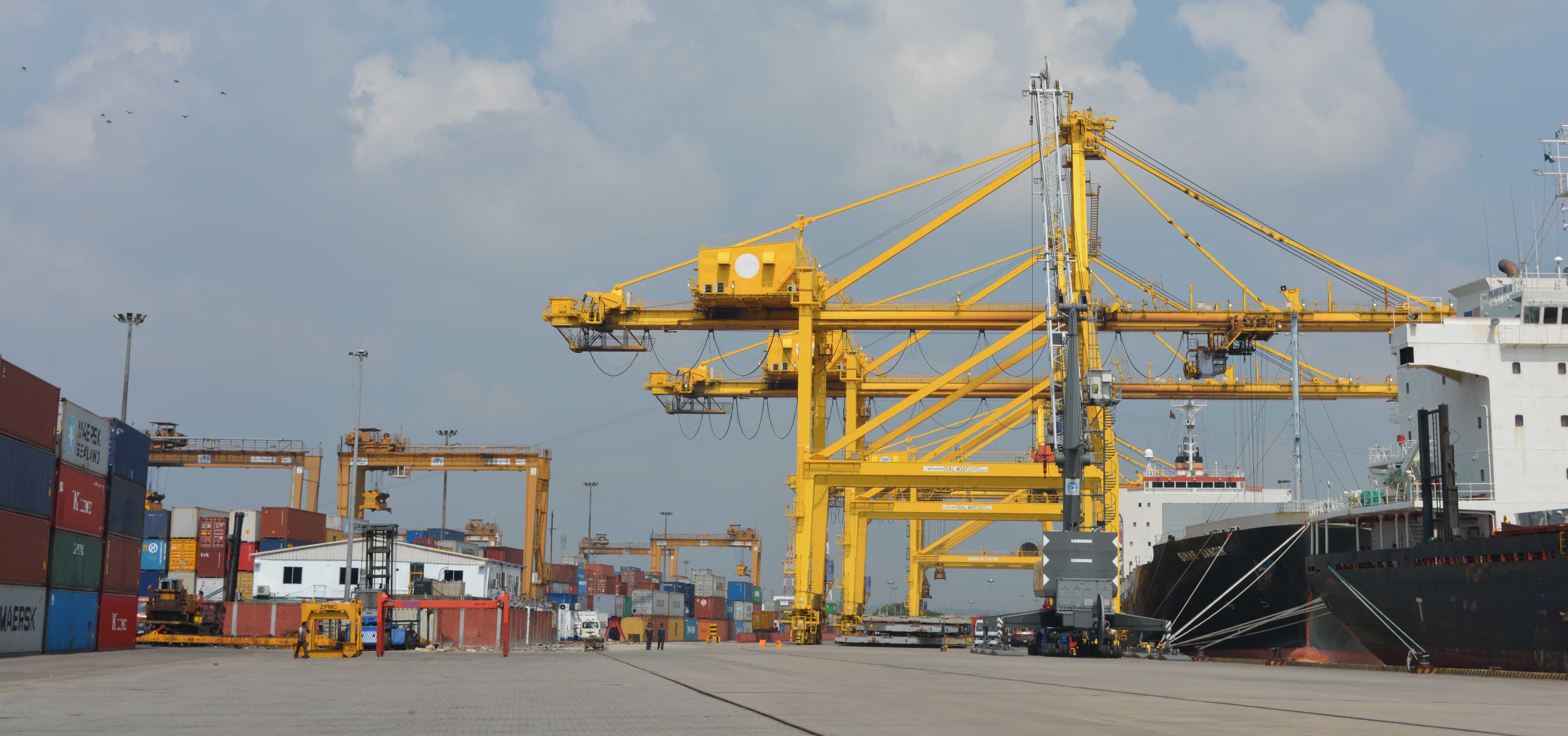 <